Sprytile
Philippine Typhoon Relief
---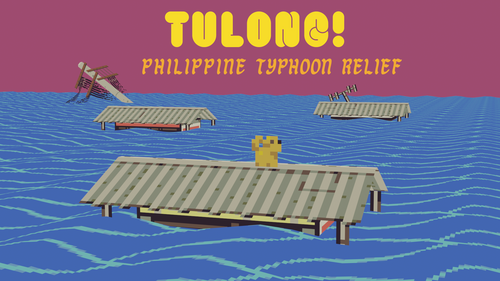 The Philippines, which is where I am from, has been hit by a series of typhoons in recent weeks with the worst damage being done by Typhoon Vamco /Ulysses a few days ago.
In addition to my personal donations, any revenue made by Sprytile this November and December will be set aside as donations to relief funds to help people affected by the typhoons.
I would like to ask for any help you can extend to the relief efforts here in the Philippines. There are organizations here doing good work that can accept donations via Paypal. I'll list the groups that I am making my personal donations to below, if you wish to make direct donations to them.
If you don't want to make direct donations to these groups, any donations made to Sprytile on November and December will be put towards relief funds.
Relief Organizations
The following groups accept PayPal donations, making it easier for international donations.
If you're from the Philippines, here are a few other groups you may want to consider donations to:
You can also look at this spreadsheet that collates relief efforts.
If you can donate, thank you so much. If you're not in a position to do so, I would really appreciate it if you could spread word about typhoon relief efforts here in the Philippines.
I've been keeping track of my personal donations in this twitter thread. Thank you so much for the donations people have made through Sprytile purchases, this will make a difference.